Halloween is one of those celebrations that is loved by everyone around the world. Whether you are a scaredy-cat or a brave person, you'll still get the Halloween bug and start searching for good costumes, sweet candy treats, and best horror flicks.
If you're new to the world Korean dramas, you would probably wonder why 귀신 (gwishin or ghosts) on K-dramaland aren't as gory and scary like its western and Korean movie counterparts. Instead of frightening creatures, K-Drama fans meet gorgeous supernatural individuals that would look too normal if not for their uncanny characteristics.
The Snazzy Ghost-seers
Let's start off this special feature with these three adorable ladies who have supernatural insights. They showed how to get out of their solitude and just be yourself despite their scary skills.
Gong Hyo-jin's character from Master's Sun, Tae Gong-shil, is one of those unorthodox characters that you will cheer for. Her eyes might be dark because of all ghosts' disturbances she experienced but she then learned how to accept her unwanted visions in the end. You could see the evolution of her looks throughout the whole series. It will make you think, the more a person loves herself the more it shows physically.
Oh My Ghostess' Na Bong-sun is probably one of my favorite K-Drama characters and it was all because of how Park Bo-young portrayed this role. From the timid aspiring cook to the bubbly possessed lady, Bong-sun will draw you in. Get this petite ghost-seer's style and wear clothes that won't let people focus on your height but with your cuteness!
The Goblin's bride Ji Eun-tak in high school has this comfy outfits we all can relate too but she transformed into a chic radio program producer when she entered adulthood. Kim Go-eun preferred natty outfits and a very flattering short hair.
The Lovely Ghosts
Who says lady ghosts should look pale and wear white flowy dresses? These K-Drama ghosts are dead but clearly, their fashion senses aren't.
Want to get Shin Soon-ae's big curls but afraid damaging your hair? There are a lot of no-heat DIY curling on Pinterest you can choose from. But I recommend this and this as the most effective for those with a thick mane similar to Kim Seul-gi.
Is there any drama that Kim So-hyun didn't look pretty? Whether she bawl her eyes out in a scene or fight a ghost, So-hyun manages to still be a darling. Kim Hyun-ji from Let's Fight Ghost is a spunky ghost-fighting spirit with a knack for choosing the right pink dress!
Would there be a 'most stylish' list without Shin Min-a? It has been years since Arang and the Magistrate aired but Arang or Lee Seo-rim's hanboks are still one of the most alluring dresses in seaguks.
The Gorgeous Not-Your-Ordinary Oppas
There is no shortage of handsome oppas in K-Drama but captivating male leads with bizarre skills are still atypical in dramaland. Thanks to the deluge of fantasy series starring the most dashing K-actors in recent year, this gap has been filled. Here are three underrated characters some K-Drama fans might have missed.
Some might say, Lee Jong-suk is not at all underrated but Park Soo-ha from I Can Hear Your Voice seems to be forgotten because of his equally good follow-up dramas. This mind-reader's wardrobe is filled with pretty boy must-haves.
No would argue when I declare Yoo So-joon, Lee Je-hoon's character in Tomorrow With You, as one of the most dapper looking time traveler in K-dramaverse. From well-fitted button downs to spiffy coat, this self-made CEO captures K-Drama fans' heart in a span of just one train ride.
Yook Sung-jae's rebellious chaebol character in Goblin, Yoo Deok-hwa, has one of the most unpredictable twists in this hit series. But it was not surprising at all that this BTOB member was besuited throughout the series. His family might be serving the lonely Goblin for years but he would shy away from being your tall, handsome, and soignee chaebol.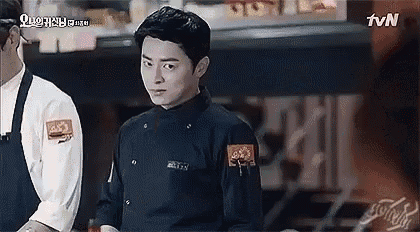 Just like these K-dramaland creatures, don't let your quirkiness get in the way of being unique in and out of the catwalk. Embrace your imperfection so you won't be a boo but a true bae.
Want your favorite K-Drama character to be featured in K-Lookbook? Comment below or message us on Facebook!