We all have that one genre we considered as our safe zone. Our ultimate go-to when we need some fictional escape. We love those familiar scenes and stories that ensue on our favorite genres. But every now and then, it's good to leave our comfort zone and watch something we're not used to.
A beta male character, a strong independent female lead, and a story defying societal taboos; all unfamiliar tropes that could really surprise us if done well. In recent years, we became familiar with what we call Noona Romance; stories in which a female character is wooed by a younger male character.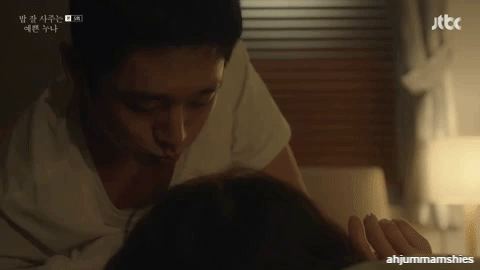 As its rise in popularity continues, here's a brief look at this trope we came to love.
Age Still Matters
Some of you probably raised an eyebrow when I described 'noona romances' as uncommon and a break from the norm. Those who always watch rom-com movies and series are probably used to this so-called taboo and can easily brush off prejudgment that comes along with it. In reality, though, age still matters. Our society still scoffs at people who dare to go against the grain.
Just like most countries, Korea has frowned upon relationships with a bigger age difference. Older women, particularly, suffer more prejudices than older men who engage in relationships with people significantly younger than them. However, mainstream media is helping to remove such prejudice and make noona romance a norm.
Real vs Real
There is no arguing that changes in the modern Korean society is really the main factor for this recent rise of progressive thinking. The openness of younger generation to unorthodox setting makes it easier for people to shrug-off conservative opinions thrown towards their unconventional situation. But we can't also deny that its presence in media contents helped to break people's unconscious biases on such relationships.
Fun fact: A recent survey in Korea revealed which older female celebrity they think would buy them food. Jang Nara topped the list followed by comedienne Lee Young-ja and Girls' Generation's Taeyeon.
While famous singers Lee Seung-gi and Shinee crooned about their love for a woman older than them, K-dramaverse was inundated by series dealing with the ups and downs of such love affair.
Unlike the usual romance stories, female characters in this genre are usually more independent and realistic in life. There are also noticeable role reversals with the way 'noonas' interact with their love interests. They need no saving but craves for support to face unwarranted social pressures and let go of their own emotional baggage. They don't have time for petty relationship nuisances because they face issues with no-nonsense attitude. What makes it beautiful to watch is how a younger male characters' persistence can break the closed-off and pragmatic noona.
These K-dramas became favourites not just because of its theme but also because of how it showed age might still matter but love can conquer it all.
Hello My Teacher (Biscuit Teacher and Star Candy)
This all-time favourite series is about troublemaker Park Tae-in (Gong Yoo) who became attracted to his high school teacher Na Bo-ri (Gong Hyo-jin). This couple held to each other hands as they traverse through their own coming-of-age woes.
A Witch's Romance
Disillusioned 39-year-old reporter Ban Ji-yeon (Uhm Jung-hwa) and 25-year-old Yoon Dong-ha (Park Seo-joon) met each other after their previous relationships failed tragically. This 2014 series proved that people with scarred hearts, regardless of their age, can still be believers of love.
I Need Romance 3
The third instalment of the I Need Romance franchise made us desire for a swoon-worthy romance. Joo Wan (Sung Joon) garnered a lot of thumbs up from noona fangirls as he helped Shin Joo-yeon (Kim So-yeon) change her jaded view on love. Besides, who wouldn't fall for that sexy crooked smile of his?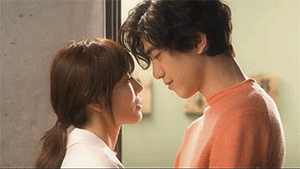 High School King of Savvy
This is a personal favourite. High-school student Lee Min-suk (Seo In-guk) and Jung Soo-young's (Lee Ha-na) relationship is not your typical noona romance series. Both characters have a certain innocence about them which makes their age difference insignificant in some ways.
Pretty Noona Who Buys Me Food
This recent series clearly tackles the highs and lows this kind of couple experience. The dynamics between Yoon Jin-ah (Son Ye-jin) and Seo Joon-hee (Jung Hae-in) is realistic and romantic at the same time.
Bonus:
Surplus Princess, The Time That I Love You, and Reply 1988 have romance-filled noona relationships as well!