Everyone is safe now, even our hero Namsin III (Seo Kang-joon). Even though going on Disaster Mode was a really risky thing to do, he was able to skip all the trouble through the help of the ever loyal assistant Young-hoon (Lee Joon-hyuk) and his very own Mom (Kim Sung-ryoung),  though Director Seo Jong-gil (Yu Oh-seong) isn't really convinced of Sin's apparent heroic act.
K-dramaland is stepping up in its strong female lead game. Our heroine So-bong's (Gong Seung-yeon) early days as an MMA (DFC in the story) fighter was explained in these episodes. She was the next big thing until she lost to a cheater and got expelled from the sport.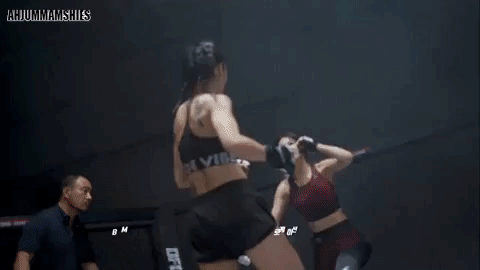 But unlike others who take punches and strive to get back to the scene, she diverted into a different path, losing her dignity altogether by making money through shady means. She knew it was wrong to steal pictures in exchange for money, but what can she do? And now, she teams up with Director Seo to spy on Namsin III and uncover their big secret.
I've seen this scene too many times in dramaland, with the most recent one in Revolutionary Love, where Gong Myung was repeatedly hit by Siwon's evil dad instead of his useless and playful son. Can this violence stop? May it be on men hitting women, or older men hitting their son's assistants. It's just disgusting to watch. They can depict harsh punishment by not resorting to violence. We have so much going on in real life, I don't need to see more people getting hit in fiction world.
For someone who worked in advance science, I don't really understand why on earth they had lax security details in the Czech house! KILLER AHJUSSI WAS ABLE TO SNEAK INSIDE THE HOUSE WITHOUT ANY DIFFICULTY!
Among the many capabilities of Namsin, I think the lie detector feature is my favorite. I like the hug rule too, but the ability to tell whether someone is lying to you or not? That's gold. And the way Namsin winks was very sexy, too. I like it.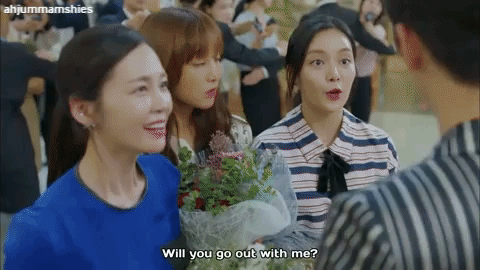 ARE YOU HUMAN?
Does Namsin has emotions? The way he looked at his Mom's picture all night smiling affectionately was another revelation for me. He can taste and smell, and now he knows how to miss someone, too.
Now that the world is getting smaller, I wonder how So-bong will react to everything she saw at the hospital. We were not really able to see whether she sent the hidden pics of Mom with Young-hoon to Director Seo. And now that she saw that there are two Nam Sins, how would this affect her job as a spy?
GRUMPY ALLEY
LOL. So-bong and his father really have a very caring relationship. 😂
This girl and her imaginations.
Seo Kang-joon is so hot, I melt.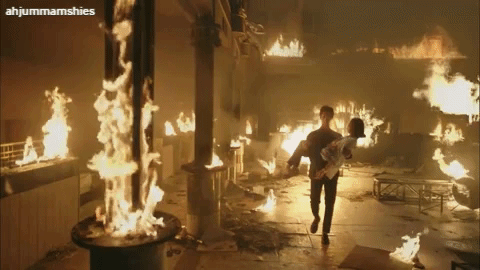 << K-Drama Reaction: Are You Human, Too? | Episodes 3-4
<< K-Drama Reaction: Are You Human, Too? | Episodes 1-2