We were taught to always stand up whenever we get broken. We were taught to believe that even broken things can be mended – maybe not the way we imagined it to be, but for whatever reason, what's broken will always heal the way it's meant to. This week's Grumpy Flashback was a love story about how a couple crossed paths at the lowest point in their lives, and healed each other in their own way. It was packaged as a romantic comedy, but it's not. It's a story about healing and acceptance.
Another Oh Hae Young was a hit tvN drama starring Eric Moon, Seo Hyun-jin, and Jeon Hye-bin, which aired for 18 episodes from May to June 2016. It was also considered as one of the highest rated Korean dramas in cable television history. The story revolved around Park Do-kyung (Eric Moon), an introvert sound director who was grieving the disappearance of his bride Oh Hae-young (Jeon Hye-bin) on their wedding day. One year after the incident, Do-kyung was told that Hae-young was going to marry a businessman named Han Tae-jin (Lee Jae-yoon), prompting Do-kyung to avenge and sabotage Tae-jin's business by leaving him bankrupt. However, everything was apparently a case of mistaken identity as the woman who was supposed to marry Tae-jin had coincidentally the same name Oh Hae-young (Seo Hyun-jin) as the one who left him. To make things more complicated, Do-kyung kept seeing visions of the stranger Oh Hae-young in the future.
Grumpy tidbit: There were fun cameos by Yeon Woo-jin, Lee Sun-bin, and Seo Ye-ji in the drama, too! Because this drama's PD was also the one who helmed another fan-favorite romantic comedy, its OST was repeatedly heard throughout the series.
But this drama is also one of the best when it comes to having amazing soundtracks, no doubt.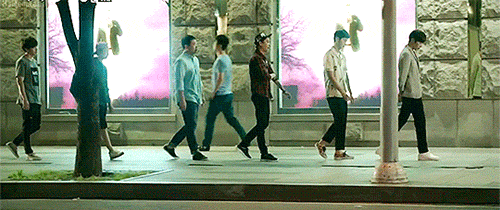 The striking component of this drama was how the complicated story line was presented in the most relatable way. When Hae-young (Seo Hyun-jin) was devastated after her break-up with Tae-jin, she did all sorts of things that a normal brokenhearted girl would do. She grieved, yet she stood up. She was hurt, but she moved forward. Not to mention Tae-jin's break-up line was a little too harsh to say on the day before your own wedding. But then, I admit that it took me 13 episodes before fully investing my heart on Do-kyung's character. At first, I found it hard deep in my heart to really forgive him for ruining Hae-young's wedding. But then, I realized what the show really wanted us to see. Hae-young and Tae-jin, as well as Hae-young (Jeon Hye-bin) and Do-kyung, were not meant to be. They were just four people who got tangled up in this mess, and after the truth had been revealed, their love for one another was never the same. Some people are just supposed to come to your life to help you find the right person who deserves you.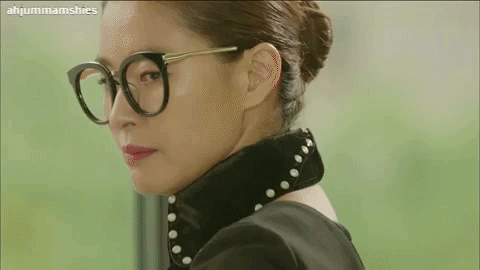 Grumpy tidbit: Kim A-joong was first offered the lead role of Oh Hae-young, but declined.
Ahhh, this drama is also filled with hot kissing scenes, from the main OTP to the secondary couples… everyone was so game to smooch!
My favorite supporting character has got to be Isadora/Park Soo-kyung (Ye Ji-won). From being the terror boss of Hae-young, she evolved into the woman whom I respect. She fell in love with her dongsaeng's friend, and got pregnant at an old age. But despite all of these, she was still ready to give love her best effort. Jin-sang (Kim Ji-seok) and Soo-kyung's romance could stand as a full miniseries, and a possible title would be "Pretty Noona Who Buys Me Food Gone Wrong."
Also, Ye Ji-won is the KWEEN MOTHER of all kissing scenes!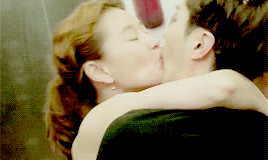 The only thing I didn't like was how the future visions of Do-kyung was explained. At first, I thought it was part of a parallel universe. Do-kyung saw visions of Oh Hae-young because apparently his future self is on the verge of dying and his "visions" were his future self's "memories" of the girl he loved. This also explained why even though Do-kyung did everything to change his visions, the future the he saw just kept on happening even under different circumstances. But then again, this "parallel universe" is only my own opinion. I did not really understand the way they handled the visions towards the end.
But despite the vague interpretation of his visions, Do-kyung's development as a character was this drama's high point. From being the grumpy, introvert, brokenhearted man, he opened his heart to Hae-young slowly. He had a very traumatic past, seeing his own father die right before his eyes, Do-kyung shut the door to his heart eversince he was a child. He fell in love once, but his bride left him on the day of their wedding. When Hae-young learned about his involvement in ruining her own wedding, Do-kyung did not even beg when she asked him to. He could be the meanest jerk, but he sure has the most thoughtful heart.
Kissing GIF credits: aminoapps, Dramafever
[All photos and GIFs used in this blog belong to tvN's Another Oh Hae-young]
<< K-Drama Rewind: Reply 1997
<< K-Drama Rewind: Age of Youth
<< K-Drama Rewind: Cheese in the Trap
<< K-Drama Rewind: Marriage, Not Dating