You know it's perfect casting when the male lead can pull off both the hero and the villain characters without confusing its audience. And that's how Seo Kang-joon made this drama even more exciting. We already have a very complicated plot material to begin with, but the execution of the two Nam Sin characters – a human and a robot at that – was made believable by Seo Kang-joon.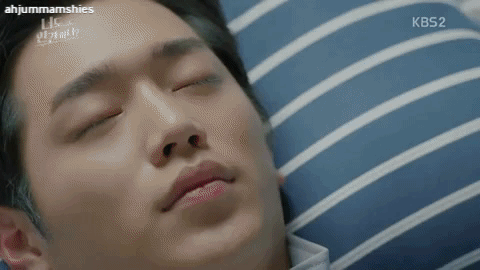 "For me, it's love. For you, it's greed."
Okay, so David has now my full trust. He got me with this line while he was surrendering the kill switch to the Chairman. Everyone may have different reasons for trying to protect Namsin 3 (Seo Kang-joon), but just like what David said, the more Chairman's greed grows, the safer it would be for Namsin. I'm just not sure if this "safety" would benefit our dear robot in the long run, but for now, I'll gladly take it.
"I hate you because you're not human."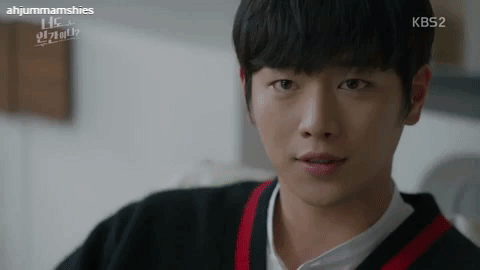 Remember when the young Sin used to dislike the idea of using his face as an example of AI robot prototypes during her mother's conference? I can't really recall if he hates the idea of robots (because he has a collection in his own room) or he just doesn't want to see his face used in robot images. No matter what it is, it's pretty established that Nam Sin isn't fond of his robot counterpart, Namsin 3. He showed disgust, and he looked down on him. I hated how ordered Namsin around, asking him for "help" just to find out if their Mom genuinely cares for the robot. I hate that he even called Namsin as "stupid robot."
So when our girl So-bong (Gong Seung-yeon) told the real Sin that he's not human, I was clapping with joy! Go girl, protect our baby boy Namsin!!!! (Also props to Seo Kang-joon for portraying these characters. I can totally differentiate Namsin 3's genuine smiles and innocent looks with Sin's vengeful eyes and insulting smirks.)
"Is this jealousy?"
Okay, so our dear robot is evolving! The ever present hand grabbing scene in every K-drama was done a bit differently in this show because the girl was being by two different characters but acted by only one actor. LOL. This also goes to show how much So-bong and Namsin's relationship deepened by the way the robot snatched her arm from Sin.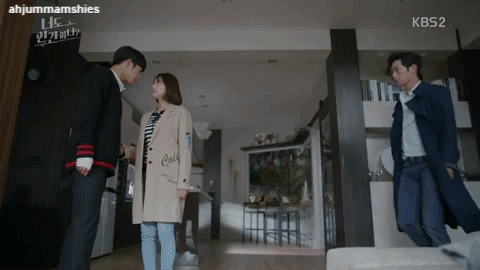 Speaking of Namsin's development, I was teary-eyed when he met his mom. Just imagine, he pretended to be tough in front of his Mom because of the human Sin's favor and asked her if she ever really cared for him as his robot son. I was relieved when he realized that her mom is lying despite not holding her hand, and that she really cares for him after all. Their farewell scene was bittersweet as he got to thank her for creating her, but she told him that he should channel his affection to So-bong.
I'm still really scared how this drama will end, especially for So-bong. She knows very well what she's getting into and she still bravely follows her heart. I hope we will have a happy ending for this cute couple.
<< K-Drama Reaction: Are You Human, Too? | Episodes 21-22
<< K-Drama Reaction: Are You Human, Too? | Episodes 19-20
<< K-Drama Reaction: Are You Human, Too? | Episodes 17-18
<< K-Drama Reaction: Are You Human, Too? | Episodes 15-16
<< K-Drama Reaction: Are You Human, Too? | Episodes 13-14
<< K-Drama Reaction: Are You Human, Too? | Episodes 11-12 
<< K-Drama Reaction: Are You Human, Too? | Episodes 9-10
<< K-Drama Reaction: Are You Human, Too? | Episodes 7-8
<< K-Drama Reaction: Are You Human, Too? | Episodes 5-6
<< K-Drama Reaction: Are You Human, Too? | Episodes 3-4
<< K-Drama Reaction: Are You Human, Too? | Episodes 1-2