When you say K-drama location, most fans would probably say Jeju, Busan, or Seoul. We often see that street tents in K-dramaland but we usually dismiss it as the usual place where the characters drink alcohol. No one would answer 포장마차 (Pojangmacha).
Pojangmacha 101
포장마차 (Pojangmacha) or 포차 (Pocha) for short, which literally means tented wagon, are street stalls that can be on wheels or in a tented spot that served alcoholic beverages and a range of Korean street food and anju food.
Pocha is a popular place to have late night drinks, particularly for the working classes. They can order either 소주 (soju), 막걸리 (makgeolli or rice wine), and 맥주 (maekju or beer). Although its menu can vary from one stall to another, the anju staples are 닭발 (dakbal or chicken feet), 야채튀김 (yachetwigim or vegetable fritters), 떡볶이 (tteokbokki or stir-fried rice cakes), and 순대 (sundae) or blood sausage. Some also specialised in 산낙지 (san-nakji or sliced raw octopus), 닭도리(dakdoritang or braised chicken soup), 오돌뼈 (odolppyeo or soft pork bones), and 홍합찜 (honghap jjim or spicy mussel stew).
The Evolution of Pojangmacha
Unlike modern pojangmacha, the tents during Korea's liberation from Japan served only grilled sparrows and soju. It wasn't until the 1970s that they added makgeolli and beer to drinks they serve. The anju menu started to expand and offer a variety of choices.
There are also modern pochas that introduced new interior that is different from the simpler and traditional tented stalls. Indoor pochas offer larger space and reservations like restaurants. Some argue that indoor pochas doesn't come close to the cozy feel the original look of pojangmachas have.
Most Memorable K-drama Pojangmacha Scenes

As drinking is seen in Korea as a way to socialize, pojangmacha provides a place where people are comfortable to share their story. You may not notice it but there are a lot of memorable K-drama scenes that happened within the confines of this humble makeshift stalls.
The Goblin's Kiss
This scene doesn't need any introduction but for those who already forgot (how dare you!), Kim Shin (Gong Yoo) granted coming-of-age wishes of Ji Eun-tak (Kim Go-eun) which included drinking soju in a pojangmacha. Our bubbly high-schooler-no-more then requested to have her first kiss (gasp) with Shin who obliged with a peck. But then time stand still and the handsome Goblin swooped in and gave his bride a proper first kiss.
The Ugly First Love's Grudge (She Was Pretty)
This scene was hilarious. Kim Shin-hyuk (Choi Siwon) spotted Kim Hye-jin (Hwang Jung-eum) drinking at a pojangmacha and joined her. Drunk Hye-jin poured out her grievances to Ji Sung-joon (Park Seo-joon), who was then making her work life miserable. Shin-hyuk watched Hye-jin as she drunk dials Sung-joon and complained to him in banmal.

Kim Jung-hwan, the Confidante (Reply 1988)
This was one of those scenes that one might have forgotten quickly. There wasn't any memorable dialogue nor it was a plot changing scene but this was one of my favorite scenes in Reply 1988. It just showed how Kim Jung-hwan (Ryu Jun-yeol) cares for people around him. He joined Sung Sun-woo (Go Kyung-pyo) in a pojangmacha even though he had to be back at the air force base in the morning. His presence alone was enough to say to his friend he doesn't have to be alone in drinking and in whatever he was going through. One trait that Korea's drinking culture is trying to convey.

The Best Friend's Confession (The Producers)
One of my favorite K-drama scenes of all time was the scene where Tak Ye-jin (Gong Hyo-jin) confessed to Ra Joon-mo (Cha Tae-hyun). She is starting to feel different with her childhood friend and intoxication made her feel free to say her secret. Gong Hyo-jin's confession:
There are a lot more scenes where people become vulnerable and share their innermost thoughts. Pojangmacha could be overlooked as a scrubby place to get drunk but, as seen on K-drama, some of the most memorable things happen in the most unexpected places.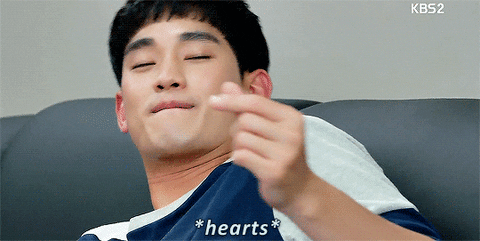 Curious about a Korean tradition and culture? Suggest a topic. Comment below or message us on Facebook!
<< K-Culture: Anju Snacks
<< K-Culture: All About Soju
<< K-Culture: Korean Drinking Etiquette