By this time, I think so many people aired their disappointments about this drama already. I watched the ending days ago, but I can't seem to collect my thoughts and write a cohesive piece in this blog because I felt like the show had so much potential from the beginning, but then the writer seemed to have fallen off the face of the earth and left us all hanging.
Seo Poong and Dan Sae-woo
These two are one of the most odd couples in dramaland this year. They started off pretty interesting – both are divorced (in essence) and they met at the lowest point in their lives. Even though I still can't tell whether Poong (Junho) started to like Sae-woo (Jung Ryeo-won) because of what was written in his fortune cookie, or he really liked her for who she was. I can't help but question Poong's "love" for Sae-woo at first because had it been another woman who was in front of him when he ate that fortune cookie, would he ever fall in love with Sae-woo?
Anyway, we saw how the two stood up for their love in front of everyone so I would stop arguing about their relationship anymore. I just can't accept the fact that we never had the "closure" that we deserve when it comes to Sae-woo's parents accepting Poong in their household. All we got was a vague conversation between Sae-woo's parents. We would never get the chance to witness their second chance at marriage.
Mr. Light's new life
The amount of disappointment in this drama as a whole could not be equated by the amount of disappointment I felt for Chil-sung's (Jang Hyuk) character alone. In the end, he got the ownership of Giant Hotel, saved everyone from sleeping in the streets, and started to make up for the lost times with his long lost mom. Minus the love line, it's going to be a good life ahead for Chil-sung, but at the end of the day, he would still need someone who would stay by his side and tell him that he did a good job. His mom was right. I hope there will come a day that Chil-sung will get married and have kids. It's the unconditional joy of having his own family that's missing. But unfortunately again, we would never get to see it happen.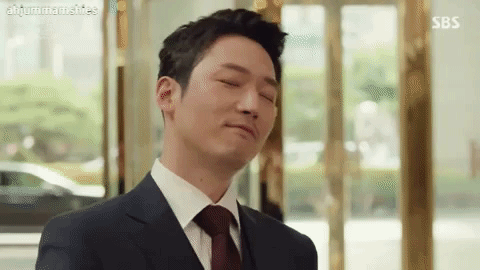 Chil-sung's reconciliation with his Mom was the only consolation we have as our takeaway from this drama. At least, he had his Mom by his side. We had to be satisfied with that if we want to have closure with this character despite the lousy ending.
GRUMPY ALLEY
But it's not all negatives in this drama. I will definitely miss the food porn and our weekly dose of delicious shots of Chinese dishes!
As much as I appreciated the effort, I didn't get why on earth the show had the time to show us Geok-jung (Tae Hang-ho) and Bo-ra's (Hong Yoon-hwa) flirt scene, but didn't even show a glimpse of the vet's face in the finale.
Another missing person aside from Chil-sung's love interest was Poong's ex-wife Dal-hee (Cha Joo-young). I thought she was planning to put up her own clinic in Chil-sung's building? Whatever happened to her? So much for lazy writing.
Even though we did not have a #ChilPoong moment  in this ending, at least we got to see the bromance between Chil-sung hyungnim and Maeng-dal (Jo Jae-hyun). I was teary-eyed when Chil-sung gave him all the paper bills plastered on the walls of Hungry Wok. Chil-sung always treasured those who stayed loyal to him through thick and thin. Can we have a spin-off drama starring Chil-sung and his gangster brodies only????
It's a good thing, though, that the drama is over because we can now hype ourselves over this sangnamja's next drama project, Bad Papa. Crossing fingers this would not be another disappointing project for our Jang Hyuk. Now excuse me while I heal myself by watching some good old Fated to Love You episodes.  This is @grumpyahjumma, toodles! 👵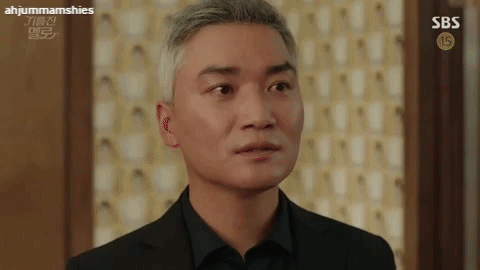 << K-Drama Reaction: Wok of Love | Episodes 35-36
<< K-Drama Reaction: Wok of Love | Episodes 33-34
<< K-Drama Reaction: Wok of Love | Episodes 31-32
<< K-Drama Reaction: Wok of Love | Episodes 29-30
<< K-Drama Reaction: Wok of Love | Episodes 27-28
<< K-Drama Reaction: Wok of Love | Episodes 25-26
<< K-Drama Reaction: Wok of Love | Episodes 23-24
<< K-Drama Reaction: Wok of Love | Episodes 21-22
<< K-Drama Reaction: Wok of Love | Episodes 19-20
<< K-Drama Reaction: Wok of Love | Episodes 17-18
<< K-Drama Reaction: Wok of Love | Episodes 15-16
<< K-Drama Reaction: Wok of Love | Episodes 13-14
<< K-Drama Reaction: Wok of Love | Episodes 11-12
<< K-Drama Reaction: Wok of Love | Episodes 9-10
<< K-Drama Reaction: Wok of Love | Episodes 7-8
<< K-Drama Reaction: Wok of Love | Episodes 5-6
<< K-Drama Reaction: Wok of Love | Episodes 3-4
<< K-Drama Reaction: Wok of Love | Episodes 1-2