There is nothing more stupendous than nature sympathizing with your feelings; a rainfall when you feel miserable, the first snow on your first kiss, and falling petals when you're in love. That is why there are memories we associate with this certain season. Some may prefer summer over winter or winter over autumn but there is no doubt everyone loves spring. It brings that 'just right' weather to go out and create memories with your loved one.

As the spring season starts, K-Culture lists down some of the festivals and destinations you may want to experience and visit while you're in South Korea!
Spring in Korea
Many travelers, K-drama fan or not, choose to go to this East Asian country during the months of March to May to experience the nation's exquisite spring atmosphere.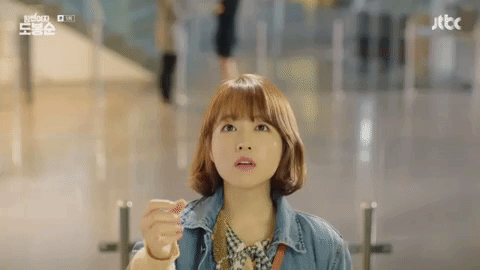 Spring Festivals in April
Maknae's note: According to Visit Korea's website, the dates will still vary depending on the bloom forecast.
Jinhae Gunhangje Festival
April 1-10, 2018 / Jinhae-gu, Changwon-si, Gyeongsangnam-do
Events: Jinhae International Military Band & Honor Guard Festival and fireworks show.
Jeju Cherry Blossom Festival
April 6-8, 2018 / Jeju National University, Jeonnong-ro, Jangjeon-ri, Jeju-do
Hwagae Cherry Blossom Festival
April 7–8, 2018 / Hwagae-myeon, Hadong-gun, Gyeongsangnam-do
It is believed that if a couple walks down the road from the Hwagae Market to Ssanggyesa Temple holding hands, they will be together forever.
Icheon Baeksa Sansuyu Flower Festival
April 7-9, 2018 / Dorip-ri, Gyeongsa-ri & Songmal-ri, Baeksa-myeon, Icheon-si, Gyeonggi-do
Jecheon Cheongpungho Cherry Blossom Festival
April 13-15, 2018 / Cheongpungho Lake, Cheongpung-myeon, Jecheon-si, Chungcheongbuk-do
Taean International Tulip Festival
April 19 – May 13, 2018 / Kkotji Beach, Taean-gun, Chungcheongnam-do
Yeongam Wangin Culture Festival
April 5-8, 2018 / Sangdaepo Historical Park Jeollanam-do
Mungyeong Traditional Chasabal Festival
April 28 – May 7, 2018 / Mungyeong-si, Gyeongsangbuk-do
Springtime Locations
Yeoui-do's Yeouiseo-ro Road (Yunjung-ro Road)
Location: Behind the National Assembly Building in Yeouido, Seoul
K-drama: Strong Woman Do Bong-soon
Namsan Park's Circular Road
Location: Near Namsan Library, Namsan Octagonal Pavilion and the National Theater of Korea in Jangchung-dong/
Changgyeonggung Palace
Location: Waryong-dong, Jongno-gu, Seoul, South Korea
K-drama: Rooftop Prince
Seokchonhosu Lake
Location: Lotte World
Ilsan Lake Park
Location: Gyeonggi-do Province
K-drama: Hwayugi, Radio Romance
Icheon Sansuyu Village
Location: Baeksa-myeon, Icheon, Gyeonggi Province
Jinhae's Yeojwacheon Stream
Location: Jinhae, Gyeongsangnam-do
Gwangyang Maehwa (Plum Flower) Village
Location: Near Seomjingang River in Jeollanam-do.
Slow Road, Cheongsando Island
K-drama: Pinocchio, Spring Waltz
Jeju Seopjikoji
Location: Seogwipo, Jeju-do
K-drama: All In
K-drama Scenes Made More Romantic Because of Spring
Korean dramas have been using this natural props to create beautiful images that make scenes more remarkable. Here are some of my faves:
Strong Woman Do Bong-soon
The scenic road made Ahn Min-hyuk's (Park Hyung-sik) proposal to Do Bong-soon (Park Bo-young) much sweeter. It is a place surely one would want to go back.

Bride of the Water God
Habaek (Nam Joo-hyuk) granted Yoon So-ah (Shin Se-kyung) an "enlightening kiss" which looks more magical because of the falling petals around them.

Goblin
Who would reject a man that would bring spring to your cold winter day? Kim Shin (Gong Yoo) won everyone's heart when he proposed to his bride Ji Eun-tak (Kim Go-eun) under a full-bloom tree in the middle of winter.

King2Hearts
It has been five years since Lee Jae-ha (Lee Seung-gi) and Kim Hang-ah (Ha Ji-won) made our Wednesday-Thursday nights filled with adorable and romantic banters but the Crown Princes confession to this strong Special Forces officer is still memorable.
<< Tipsy Findings: Top 10 Locations Used by Different Dramas